Our Physical Therapy Services
We pride ourselves on the ability of our staff to utilize their medical knowledge and clinical experience to create a comprehensive, individualized rehabilitation program for each patient at any of our state-of-the-art therapy facilities.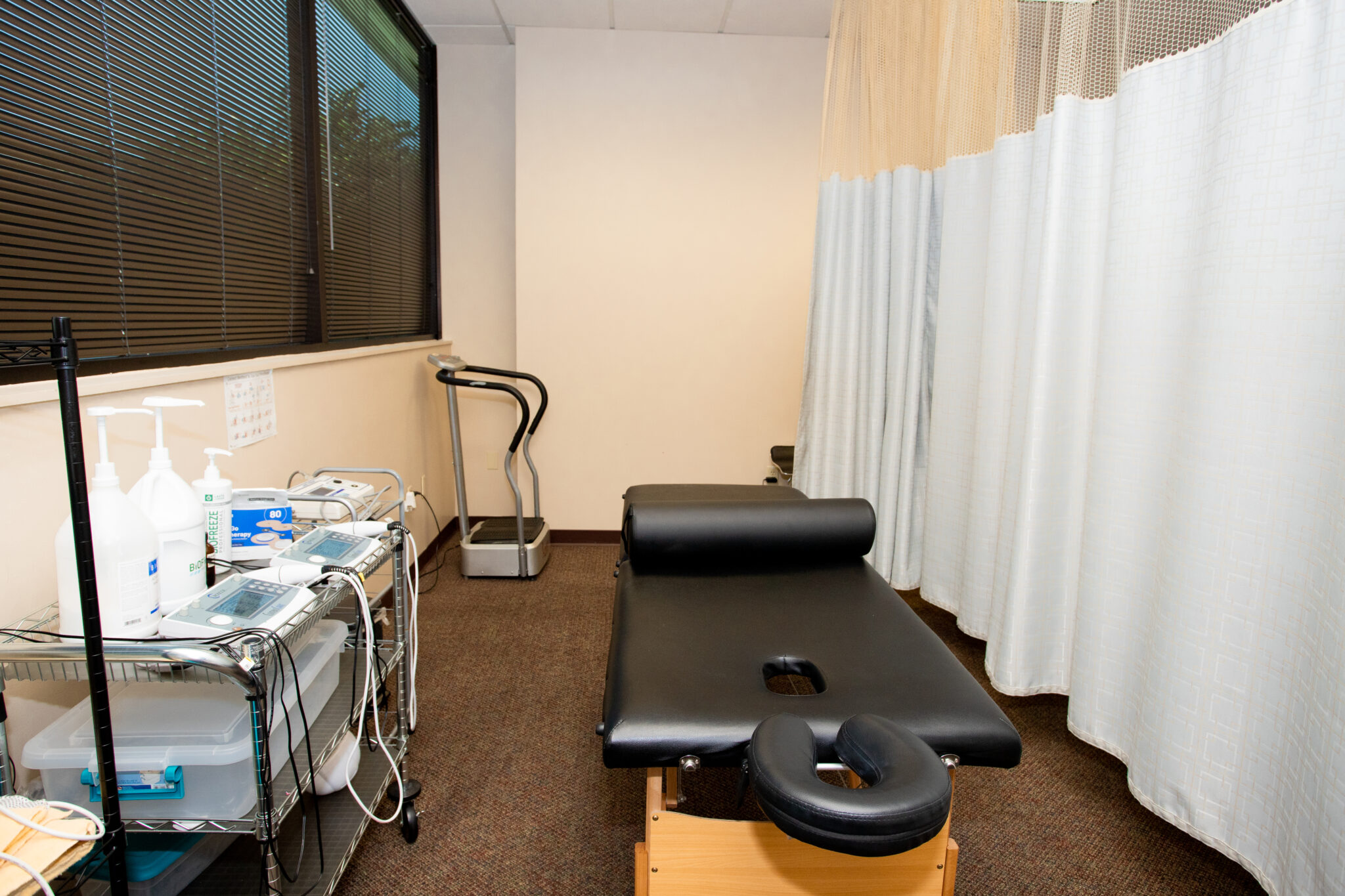 Primary Services Provided at AJ Therapy Center
Manual Therapy
Intended to improve tissue extensibility; increase range of motion; induce relaxation; mobilize or manipulate soft tissue and joints. 
Neuromuscular Re-Education
Programs tailored to optimizing function, stability and performance.
Mechanical Traction
Is an effective way to treat patients who have pain and discomfort in the low back area, neck, arms, and legs. 
Vasopneumatic devices
This device has been proven effective in reducing swelling in the applied area.
Circulation & Movement
Improvement of circulation of blood and movement of lymph.
Paraffin Bath
Used to provide pain relief and increase mobility.
Therapeutic Exercise
Offers a range of physical activities that helps restore and build physical strength, endurance, flexibility, balance, and stability. 
Ultrasound Therapy
Uses sound waves to treat medical problems, especially musculoskeletal problems like inflammation from injuries (sprains, tendinitis, bursitis.
Doctor & Customer Approved
Trusted By Hundreds Of Customers
"The treatment has been great from the therapists to the doctor including the shuttle driver. He picks me up and drops me off at home allowing me to make it to each of my therapy sessions. I recommend any person who has an accident come to AJ therapy Center for the excellent staff. "
"I was recommended to the clinic from a friend of mine, who was a previous patient of theirs and was satisfied with the service, when I had my accident. The staff is knowledgeable, efficient and all my recovery was very smooth. In less than 24 hours of my accident I was already doing my therapies. The doctor treated me very well, asked me many questions, ordered X-rays and MRI to see my injuries. I would recommend everyone to come to AJ Therapy Center."
"A friend of mine told me that the best thing to recover from the injuries I had in my accident was to visit a therapy clinic. She recommended AJ therapy Center, a very good place where the staff is bilingual and the staff is very knowledgeable. When I walked in I realized right away that they were very nice, professional and they treated me as if I were part of their family. From the first appointment they told me that I had free transportation for the therapies which was very good for me, it was my first accident and I felt very nervous to drive since and was very sore. They gave me a sense of total relief. I recommend AJ Therapy Center without a doubt because they understand my needs as a patient."

Pain and Injury Treatment is Our Expertise
WALK-IN'S AND SAME DAY APPOINTMENTS ARE AVAILABLE.
Support@AJTherapyCenter.com

4148 N. Armenia Ave., Ste. B, Tampa, FL 33607
4710 Eisenhower Blvd., Suite C-8, Tampa, FL 33634
6295 Central Ave North St. Petersburg, FL 33710